Accompanying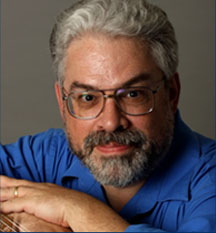 Mr. Pfannschmidt has extensive experience as a piano accompanist. For several years, he has served as the advanced violin accompanist for Suzuki Festivals for the Suzuki Association of the Greater Washington Area. He accompanies many studio recitals, as well as area competitions and festivals. He was the pianist for a 2012 performance of The Telephone by Giancarlo Menotti.

His principal piano teachers were Helen (Garvey) Jensen and Nancy Roldán. Additional studies on harpsichord were with Shirley Matthews.

Repertoire performed in concert or recordings:

Violin:
Almost all of the Suzuki Repertoire (he has all the books)
Barbara Barber Collections – (he has all 6 books and has performed most of the pieces)
Bach – Sonata in A Major, BWV 1015 – all, Concerto in A Minor – all, Concerto in E Major – 1st movement
Barber – Violin Concerto – 1st movement
Bartok – Rumanian Folk Dances – all
Beethoven – Romances in F and G; Sonata in F Major "Spring" – 1st movement
de Bériot – Scène de Ballet; Concerto #9 in A minor – 1st movement
Bloch – Nigun
Boulanger, L. – Nocturne
Bruch – Concerto in G Minor – all movements
Dvorak – Sonatina in G Major – 1st movement
Haydn – Concerto in G Major – 1st and 3rd movements; Concerto in C Major – 1st and 3rd movements
Kabalevsky – Concerto in C – 1st movement
Kreisler – Caprice Viennois; Liebesfreud; Liebesleid; Praeludium and Allegro; Sicilienne and Rigaudon; Tempo di Menuetto
Lalo – Symphonie Espagnole – 1st and 4th movements
Monti – Csardas
Mozart – Concertos 3, 4 and 5 – 1st movement; Sonata in E Minor, K 304 – all
Shchedrin – In the Style of Albéniz
Sibelius – Concerto – 2nd movement
Stravinsky – Suite Italienne – outer movements
St. Saëns – Introduction and Rondo Capriccioso; Concerto #3 – all movements
Tchaikovsky – Concerto – 1st and 2nd movements
Telemann – Violin Concerto in G Major (TWV 51:G8) – all movements
Vieuxtemps - Concerto #4 - movements 1, 2 and 4
Viotti – Concerto #22 – 1st movement, Concerto #23 – 1st and 3rd movements
Vitali/Auer – Chaconne
Wieniawski – Concerto in D minor – 1st and 2nd movements

Viola:
Almost all of the Suzuki Repertoire (he has all the books)
Barbara Barber Collections (he has all 5 books, and has performed many of the pieces)
Bach, JC/Casadesus – Concerto in C minor – all movements
Bloch – Meditation and Processional
Brahms – Sonata in Eb Major – 1st movement
Brahms – Sonata in F minor – 2nd and 3rd movements
Bruch – Romanze
Clarke – Passacaglia on an Old English Tune; I'll Bid My Heart Be Still
Hindemith – Der Schwanendreher, 1st movement; Meditation from "Nobilissima Visione"
Hoffmeister – Concerto – all movements
Hummel – Fantasy
Schubert – Sonata "Arpeggione" – 1st and 2nd movements
Schumann – Adagio and Allegro
Stamitz, Carl – Concerto No. 1 in D Major – all movements
Vanhal – Concerto in C Major – 1st and 3rd movements
Walton – Concerto – 1st movement
Zelter – Concerto in E-flat Major – all movements
More Information
Getting to My Studio - address, parking, etc.

NOTE: STUDENTS ARE EXPECTED TO BRING A BOUND PIANO PART TO REHEARSALS.
I own much of the violin and viola repertoire, and I will let you know if I have my own part (although it's always good to have your own piano part with you just in case).

Rates:
The following rates are representative. Length of travel time, amount and difficulty of repertoire, and time spent at the performance site all affect the actual charge. Please contact me for a specific quote.

Rehearsals:
At least 2 weeks in advance: $80/hr, calculated in 15 min. increments
Less than 2 weeks in advance: $100/hr, calculated in 15 min. increments
At another location within 20 minutes:
1-2 hours - $90/hr, 1 hour minimum
2.5 hours or more - $80/hr.
There may be additional charges for travel exceeding 20 minutes each way.

Performances:
Recital Performances: Up to 2 hours: $200, additional time charged at $80/hr.
Festivals and Competitions: $20-50/student, depending on the number of students, the time involved, and the amount of repertoire required. Travel distance is also a consideration.